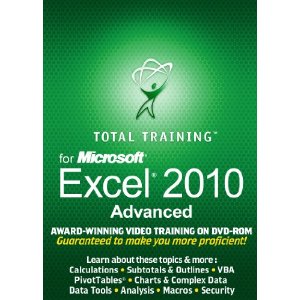 Admission
This course is intended for advanced-level users who would like to master Excel sophisticated features.
Excel 2010 Advanced
| | | | | | | | |
| --- | --- | --- | --- | --- | --- | --- | --- |
| Exam # | Duration | Language | Level | Type | Classroom | Code | Fees |
| | | | | | | | |
| --- | --- | --- | --- | --- | --- | --- | --- |
| -- | 21 | Arabic/English | Advanced | Course | Classroom | Cs248 | 400 LE |

Description :
In this course, trainees will learn the advanced features of Microsoft Excel 2010. They will learn how to apply advanced formatting to cells; insert, format, and organize illustrations; display, summarize, and analyze values; automate repeated tasks; and customize interface elements and workbook properties.
Objectives :
Change workbook appearance using styles and themes

Create new workbooks based on built-in templates

Format cells according to their contents

Insert and formatting pictures, screenshots, Clip Art, and shapes

Display data visually using SmartArt graphics

Exchange data between Excel and other programs

Filter data by using advanced criteria

Control data entry inputs using forms and validation rules

Summarize values using outline, subtotals, and consolidation

Display, summarize , and analyze data using PivotTables & PivotCharts

Perform what-if analysis to see the effect of changing variables

Create formulas using meaningful range names instead of cell references

Search for data using the lookup functions

Summarize values using conditional functions

Identify, evaluate, and correct formula errors

Protect and secure workbooks

Share workbooks with workgroups

Master collaboration techniques like tracking changes and adding comments

Record, run, and modify macros

Save display and print settings using custom views

Define and organize files using workbook properties

Customize the interface elements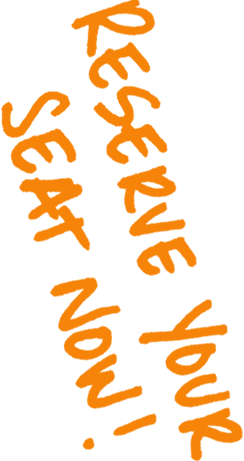 Topics :
Advanced Formatting Techniques
Applying, Modifying & Creating Cell Styles

Applying, customizing & saving Themes

Working with Templates

Using Conditional Formatting
Working with Illustrations
Inserting pictures, Screenshots & Clip Art

Inserting SmartArt Graphics

Formatting and Organizing Illustrations
Working with Data
Importing and Exporting Data

Applying Custom & Advanced Filter

Setting Data Validation Criteria

Using Data Forms
Summarizing and Analyzing Tools
Displaying Data Outline & Subtotals

Consolidating Data in Multiple Worksheets

Design PivotTable and PivotChart

Analyzing Inputs Using Scenario Manager & Data Tables

Analyzing Outputs Using Goal Seek
Advanced Functions and Formulas
Managing Named Ranges

Using Lookup Functions

Using Conditional Functions

Tracing & Correcting Formula Errors
Collaboration & Workgroup Skills
Protecting Cells, Worksheets & Workbooks

Checking Workbooks for Compatibility, Accessibility & Personal Information

Preventing Accidental Changes

Inserting Digital Signatures

Sharing Workbooks

Tracking Changes

Inserting Comments

Exchanging, Comparing & Merging Files
Automation and Customization
Working with Macros

Designing Worksheet Forms

Saving Custom Views

Customizing the Workbook Properties

Customizing the Program Interface
Recommended Knowledge :
Microsoft Excel 2010 - Core Level
Recommended Course(s) :
Excel 2010 Core
Training Materials :
EnterCaps Official Courseware
Labs :
This course includes several labs to ensure you will gain the targeted skills and experience.
Credential :
With the core level, this course covers the entire topics required for the Microsoft Office Specialist (MOS) exam.