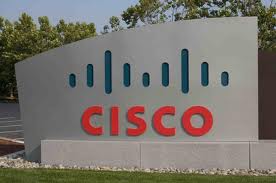 Cisco Delivers First Router Manufactured in Brazil
Date: 2012-10-01 Category: Cisco News
Local manufacturing will allow Cisco and its partners to better serve the needs of the Brazilian market by optimizing the availability of products in the country and lowering the prices for customers
São Paulo, Brazil, September 26, 2012 - Cisco announced today the delivery of the first router product manufactured in Brazil, expanding its local manufacturing operations in the country. Cisco is now manufacturing a best-selling integrated service router in Brazil. This router features highly secure data, mobility, and application services and is designed for enterprise clients, midsize companies, and branch offices.
This local manufacturing expansion, through one of Cisco manufacturing partners with facilities in Sao Paulo state, enables Cisco to serve the needs of the Brazilian market better by optimizing the availability and competitiveness of these products. Cisco expects to announce additional products that will be manufactured in Brazil.
The manufacturing of these products is in compliance with PPB (Processo Produtivo Básico) and is expected to add approximately 100 new jobs within Brazil to the 100 already created in support of manufacturing Cisco products.
The expansion of local manufacturing is one part of Cisco´s plan to invest over R$ 1 billion in the next four years in Brazil, as announced on April 2012. The investment also includes the investment in Brazil-focused ICT venture capital funds, the opening of a Center of Innovation in Rio de Janeiro, intellectual property agreements with local companies, and social responsibility programs.
Cisco started local manufacturing in Brazil in early 2011, with the production of set-top boxes. Since beginning production, that facility has expanded twice.