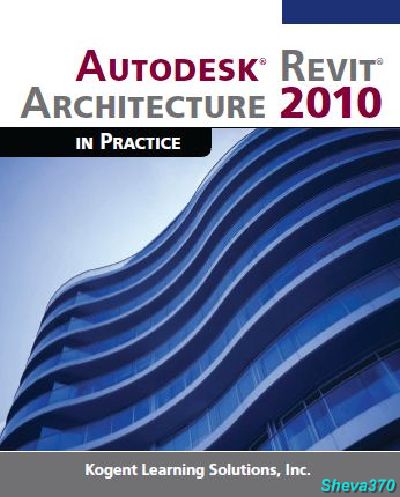 Admission
Individuals willing to use Revit MEP as a building information modeling system (BIM).
Autodesk Revit MEP 2010 Essentials
| | | | | | | | |
| --- | --- | --- | --- | --- | --- | --- | --- |
| Exam # | Duration | Language | Level | Type | Classroom | Code | Fees |
| | | | | | | | |
| --- | --- | --- | --- | --- | --- | --- | --- |
| -- | 24 | English | Professional | Course | Classroom | Cs161 | 0 LE |

Description :
Today's demanding business environment is driving toward greater efficiency and integration in building industry supply chains. Owners are demanding better built buildings for less money in less time. The success of BIM for building design is redefining clients' expectations of their MEP consultants. Similar to BIM for building and structural design, BIM for MEP is a design and documentation methodology characterized by the creation and use of coordinated, internally consistent computable information about a building's MEP system in design and construction. Revit MEP is the building information modeling design and documentation software for MEP engineering. It's an intuitive design tool that works the way engineers think. This course provides the necessary essentials for using Autodesk Revit MEP.
Objectives :
Import the architectural floor plan in either a 2D (DWG) or a 3D (RVT) format.
Add basic MEP elements, such as duct, fixtures, and piping.
Add more detailed modeling elements, such as mechanical equipment, electrical panels, and plumbing fixtures.
Analyze systems and refine MEP elements.
Create schedules, views, and sheets to document the project.
Create detail views, annotations, and tags.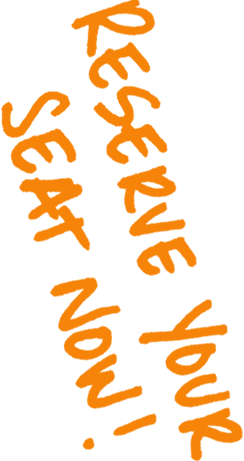 Topics :
Understanding the Basics
Understanding the Concepts

Using the Revit MEP User Interface

Parts of the Revit Interface

Modifying the View

Performing Common Tasks
Getting Started with MEP Projects
Creating an MEP Project

Linking Projects

Creating and Applying a View Template

Modifying System Settings

Modifying General System Options

Specifying File Locations

Specifying Spelling Options

Modifying Snap Settings
Planning Mechanical Systems
Preparing Spaces

Placing Spaces

Placing a Space in an Open Area

Placing a Multi-Level Space

Viewing Zones in the System Browser

Creating Zones on a Single Level

Creating Zones on Multiple Levels

Working with the Analytical Model

Analyzing Heating and Cooling Loads

Creating a Zone Color Scheme

Creating an Airflow Schedule
Designing Mechanical Air Systems
Placing Hosted Air Terminals

Placing Non-Hosted Air Terminals Creating Secondary Supply Air Systems

Creating Ductwork for Secondary Supply Air Systems

Manually Creating Ductwork
Designing a Mechanical Piping System
Adding Mechanical Equipment

Creating a Piping System

Adding Pipe Using Auto Layout

Adding Pipe Using Manual Layout

Adding Valves

Sizing Pipe

Inspecting the System

Checking Piping Systems
Planning an Electrical System
Specifying Electrical Settings

Defining Required Lighting

Creating Color Fills and Schedules
Designing an Electrical System
Adding Lighting Fixtures Using Schedules and Color Fills

Modifying the IES Data of Lighting Fixtures

Placing Switches, Junction Boxes, and Receptacles

Creating Lighting Circuits with Wire

Creating Lighting Circuits without Wire

Creating a Switch System

Creating Power Loads

Balancing Wire Size and Breaker Service

Creating a Panel Schedule

Checking Your Design
Planning a Plumbing System
Designing a Plumbing System
Adding Sanitary Plumbing Fixtures

Creating a Sanitary System

Adding Sinks to the Sanitary System

Refining the Sanitary Stack

Creating the Cold Water System

Creating the Hot Water System
Planning a Fire Protection System
Specifying Pipe Settings

Determining Zone Requirements

Creating a Sprinkler Design Schedule
Designing a Fire Protection System
Adding Sprinklers

Creating a Piping System

Completing the Fire Protection Wet System

Adding Vertical Supply Piping

Modifying Pipe Diameters
Creating Documentation Views
Working with Annotations and Dimensions
Creating Annotations

Creating Dimensions

Creating a Legend
Detailing
Creating a Model-Based Electrical Riser Diagram Detail

Creating Detail Wiring

Creating a Model-Based Isometric Detail

Drafting Detail Components
Recommended Knowledge :
No previous CAD experience is necessary. However, before attending this course, trainees should have a working knowledge of MEP engineering principles, as well as familiarity with the Windows XP interface or later versions.
Recommended Course(s) :
Windows 7 Core
Training Materials :
We recommend Autodesk Revit MEP tutorial freely available on Autodesk website.
Labs :
This course includes several labs to ensure you will gain the targeted skills and experience.