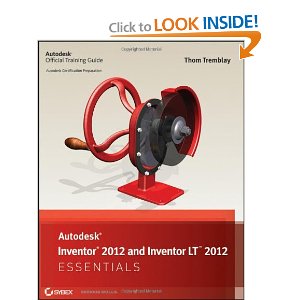 Admission
New Autodesk Inventor LT users
Autodesk Inventor 2012 Fundamentals
| | | | | | | | |
| --- | --- | --- | --- | --- | --- | --- | --- |
| Exam # | Duration | Language | Level | Type | Classroom | Code | Fees |
| | | | | | | | |
| --- | --- | --- | --- | --- | --- | --- | --- |
| -- | 33 | English | Professional | Course | Classroom | Cs157 | 0 LE |

Description :
The Autodesk Inventor LT 2012 Fundamentals training guide instructs students in best usage approaches for parametric design philosophy through a hands-on, practice-intensive curriculum. Students acquire the knowledge needed to complete the process of designing models from conceptual sketching, through to solid modeling, and drawing production.
Objectives :
Inventor LT interface

Creating 2D sketches

Constraining and dimensioning sketches

Generating 3D parts from sketches

Part modeling, adding and editing 3D features

Work Features

Model geometry and model display manipulation

Resolving feature failures

Feature duplication techniques

Establishing and working with model relationships

Model Information

Creating and annotating drawings and views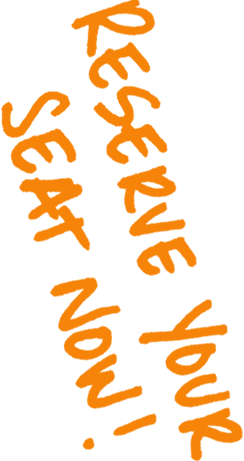 Topics :
Introduction to Inventor LT
Creating the Base Feature
Sketching Geometry
Additional Sketching Tools
Sketched Secondary Features
Extruded Secondary Features

Revolved Secondary Features

Editing Sketched Secondary Features

3D Grip Modification
Creating Pick and Place Features
Work Features
Work Planes

Work Axes

Work Points
Equations
Additional Features
Face Draft

Splitting a Face or Part

Shells

Ribs

Bend Part
Model and Display Manipulation
Reordering Features

Inserting Features

Suppressing Features

Section Views

Design Views
Fixing Problems
Sketch Failure

Feature Failure
Sweep Features
Loft Features
Rail Lofts

Center Line Lofts

Advanced Loft Options
Duplication Tools
Rectangular Sketch Patterns

Circular Sketch Patterns

Rectangular Feature Patterns

Circular Feature Patterns

Mirror Parts or Features

Manipulate Patterns and Mirror Features
Feature Relationships
Establishing Relationships

Controlling Relationships

Investigating Relationships

Changing Relationships
Model Information
Measurement Tools

Model Properties

Changing Part Units
Drawing Basics
New Drawing Views

Manipulating Views
Detailing Drawings
Dimensions

Styles and Standards

Hatching
Drawing Annotations
Customizing Autodesk Inventor LT
Application Options

Document Settings

File Properties

Productivity Tips
Recommended Knowledge :
As an introductory training guide, Autodesk Inventor LT 2012 Fundamentals does not assume prior knowledge of any 3D modeling or CAD software. Students do need to be experienced with the Windows operating system and a background in drafting of 3D parts is recommended.
Recommended Course(s) :
Windows 7 Core
Training Materials :
Autodesk Official Training Guides (AOTG)
Labs :
This course includes several labs to ensure you will gain the targeted skills and experience.
Credential :
Upon completion of this course the trainee will be given Autodesk attending Certificate