Admission
This course is designed for the primary users of Autodesk 3ds Max Design: professionals in the Architecture, Interior Design, Civil Engineering, Mechanical Engineering, and Product Design industries.
Autodesk 3ds Max 2012 Fundamentals
| | | | | | | | |
| --- | --- | --- | --- | --- | --- | --- | --- |
| Exam # | Duration | Language | Level | Type | Classroom | Code | Fees |
| | | | | | | | |
| --- | --- | --- | --- | --- | --- | --- | --- |
| -- | 42 | English | Introductory | Course | Classroom | Cs139 | 0 LE |

Description :
The Autodesk 3ds Max Design 2012 Fundamentals training guide provides a thorough introduction to Autodesk 3ds Max Design 2012 software that will help new users make the most of this sophisticated application, as well as broaden the horizons of existing, self-taught users.
Objectives :
Introduction to Autodesk 3ds Max Design 2012

Autodesk 3ds Max Design Interface and Workflow

Project Configuration

3D Modeling with Primitives and 2D Objects

Assembling Files

Materials

Autodesk 3ds Max Design Lighting

Lighting with Autodesk 3ds Max Design mental ray

Camera and Rendering

Animation for Visualization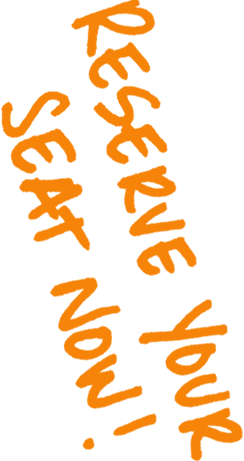 Topics :
Introduction to Autodesk 3ds Max Design
Overview

Visualization Workflow

The Autodesk 3ds Max Design Interface

Preferences

Setting the Project Folder

Configure Paths

Display Drivers

Viewport Display and Labels
Autodesk 3ds Max Design Configuration
Basic Modeling Techniques
Model with Primitives

Applying Transforms

Sub-Object Mode

Reference Coordinate Systems and Transform Centers

Cloning and Grouping

Poly Modeling with Graphite Tools

Statistics in Viewport
Modeling From 2D Objects
3D Modeling from 2D Objects

Drawing 2D Lines

The Lathe Modifier

2D Booleans

The Extrude Modifier

Boolean Operations

The Sweep Modifier

Using Snaps for Precision
Assembling Project Files
Data Linking and Importing

DWG Link and Import Options

Importing and Linking Models from Autodesk Revit
Materials
Introduction to Materials

Understanding Maps and Materials

Managing Materials

Standard Materials

Material Shaders

Assigning Maps to Materials

Opacity, Bump, and Reflection Mapping

mental ray Materials

The Material Explorer
Mapping Coordinates and Scale
Mapping Coordinates

Mapping Scale

Spline Mapping
Introduction to Lighting
Local vs. Global Illumination

Fundamentals of Standard Lighting

Types of Standard Lights

Shadow Types
Advanced Lighting
Lighting and Rendering using mental ray
Fundamentals of mental ray

mental ray Interior Rendering

Controlling mental ray Quality

mental ray Proxies
Cameras and Rendering
Animation
Animation Controls

Walkthrough Animation

Animation Output
Recommended Knowledge :
Experience with 3D modeling is recommended
Recommended Course(s) :
AutoCAD 2012 3D Drawing & Modeling
AutoCAD 2012 Beyond the Basics
AutoCAD 2012 Essentials
Training Materials :
Autodesk Official Training Guides (AOTG)
Labs :
This course includes several labs to ensure you will gain the targeted skills and experience.
Credential :
Upon completion of this course the trainee will be given Autodesk attending Certificate.