Admission
This course is essential for those interested to learn any of the object-oriented programming languages; such as Java, C++, C#, or Visual Basic .NET.
Object Oriented Programming Concepts
| | | | | | | | |
| --- | --- | --- | --- | --- | --- | --- | --- |
| Exam # | Duration | Language | Level | Type | Classroom | Code | Fees |
| | | | | | | | |
| --- | --- | --- | --- | --- | --- | --- | --- |
| -- | 9 | English | Skills | Course | Classroom | Cs118 | 0 LE |

Description :
Object-oriented programming is one of the most important programming methodologies. Nowadays, it has become the essential programming paradigm. Almost all of the known and commonly used large-scale software have been built using object-oriented programming tools. Without using this methodology it would have been almost impossible to create such software programs.
Objectives :
Getting to know the comparison between object-oriented programming and procedural programming

Understanding the meaning of an object

Recognizing the concept of a class

Learning the object-oriented programming main principles: abstraction, encapsulation, inheritance and polymorphism

Mastering the implementation of OOP main principles

Exploring the relations between classes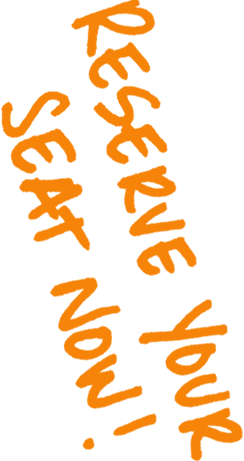 Topics :
Concepts of Object-Oriented Programming
Defining object-oriented programming

Pitfalls of traditional (procedural) programming

Major features of object-oriented programming
Principles of Object-Oriented Programming
Abstraction

Encapsulation

Inheritance

Polymorphism
Making the Paradigm Shift
What is Abstraction?
Defining abstraction

The importance of good abstraction

Implementing data abstraction
What is Encapsulation?
Defining encapsulation

The importance of encapsulation

Implementing encapsulation
Classes and Objects
Defining the class

Class vs. object

Building a class
Relations among Classes
What is Inheritance?
Defining inheritance

The importance of inheritance

Abstract class, concrete class, and interface

Method overloading
Applying Inheritance
What is Polymorphism?
Defining polymorphism

Method overriding

Abstract methods
Applying Polymorphism
Preliminary design, design & redesign

Go after polymorphism

Overloading vs. overriding
Aggregation
Big objects are composed of smaller objects

Making use of aggregation
Friend Classes
Nested Classes
Some of the Most Famous OOP Languages
The Need for Software Engineering
Scope of Software Engineering
Software Creation Process
Requirements phase

Specification phase

Implementation phase

Maintenance phase
Software Life-Cycle Models
Waterfall model

Object-oriented models
Common Steps to Build an Object-Oriented Software System
Forming the work team

Selecting a methodology

Gathering requirements

Planning classes

Writing code

Documenting the project

Deployment
Object-Oriented Analysis and Design
Definition of analysis & design

The need for analysis & design

Object-oriented analysis & design techniques
Design Patterns
Definition of design patterns

A few examples of design patterns
Software Frameworks
Definition of software frameworks

The need for software frameworks

Examples of software frameworks
Component Programming
Definition of component programming

The need for component programming
Web Services
Definition of Web services

The need for Web services
Recommended Knowledge :
General knowledge of the fundamentals of programming
Training Materials :
EnterCaps Official Courseware
Labs :
This course includes several labs to ensure you will gain the targeted skills and experience.