Admission
All professionals required to use the Internet in their daily job functions. Information in this course is required for all levels of specialization in the CIW program.
Networking Technology Foundations
| | | | | | | | |
| --- | --- | --- | --- | --- | --- | --- | --- |
| Exam # | Duration | Language | Level | Type | Classroom | Code | Fees |
| | | | | | | | |
| --- | --- | --- | --- | --- | --- | --- | --- |
| -- | 18 | English | Professional | Course | Classroom | Cs391 | 0 LE |

Description :
Network Technology Foundations teaches essential networking technologies and skills, including TCP/IP, stable network creation, wireless networking and network troubleshooting. Students will learn to use various network components and protocols that enable users to share data quickly and easily. Students will explore the different types of transmission media, and will learn how network architecture and topologies provide for efficient and secure communication. In addition, students will learn about the OSI reference model and its relationship to packet creation, and students will compare and contrast the OSI model with the Internet architecture model.
Objectives :
Identify network components and major network operating systems.

Describe the packet creation process and explain the Open Systems Interconnection (OSI) reference model.

Compare and contrast the functions of network protocols, and describe network transmission media and types.

Identify network architectures and topologies, and describe the Internet architecture model and Internet protocols.

Explain the routing process, IP addressing, IP address classes, default subnet masks and the use of private IP addresses.

Use diagnostic tools for troubleshooting TCP/IP networks.

Identify and describe the functions and features of various internetworking server types.

Identify maintenance issues for common system components.

Describe the characteristics of file system types and use file system management tools.

Identify and suggest corrective measures for operating system boot problems and application failures, and identify methods to remotely manage workstations.

Identify essential network security concepts.

Explore career opportunities in the IT industry and discuss effective ways of communicating technical information to non-technical audiences.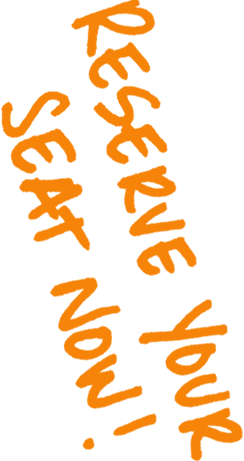 Topics :
Introduction to Networking
Overview of Networks and Protocols

Telephony Networking

Networking Evolution

Client/Server Model

Network Operations Center (NOC)

Networking Categories

Network Topologies

Network Operating System

Microsoft Windows Servers

UNIX

Novell NetWare

The Need for Protocols

OSI Reference Model

Packets

OSI/RM Protocol Examples

Major Networking Protocols

TCP/IP

IPX/SPX

NetBEUI

AppleTalk

Choosing and Combining Protocols

Local Area Network (LAN)

Wide Area Network (WAN)

Network Access Point (NAP)

Common Network Components

Transmission Media

Wireless Network Technologies

Transmission Types

IEEE LAN Standards

Additional LAN Standards

WAN Standards

T-Carrier System

E-Carrier System

SONET/SDH

Network Security and IT Career Opportunities
TCP/IP Suite and Internet Addressing Introduction to TCP/IP
Internet Architecture

Requests for Comments (RFCs)

Internet Protocols

Demultiplexing

Introduction to Routing

Routing Protocols

Port Numbers

Internet Addressing

Subnet Mask

Internet Address Classes

Internet Protocol Version 6 (IPv6)

System Configuration and IP Addresses

Diagnostic Tools for Internet Troubleshooting
Internetworking Servers
Overview of Internetworking Servers

File and Print Servers

HTTP Server Essentials

Database Server

Proxy Server

Mail Server

Instant Messaging (IM)

Mailing List Server

Media Server

DNS Server

FTP Server

News Server

Certificate Server

Directory Server

Catalog Server

Fax Server

Transaction Server

The Internet Daemon: inetd and xinetd

Mirrored Server

Choosing Web Server Products
Hardware and Operating System Maintenance
Basic Hardware and System Maintenance

Motherboard

IRQs, I/O Addresses and DMA

Mass Storage Device Interfaces

Network Interface Card

Common Peripheral Ports

Power Requirements

CD-ROM and DVD

Client Operating System Management

Software Licensing

Partitions and Logical Drives

File System Types

File System Management Tools

Troubleshooting Software

Remote Management and Troubleshooting
Network Security and IT Career Opportunities
Importance of Network Security

Defining Security

Overview of Network Attack Types

Viruses and Worms

Defeating Attacks

Authentication

Encryption

Network-Level Protocols and Encryption

Virtual Private Network (VPN)

Remote Access Server (RAS)

Digital Certificate

Public Key Infrastructure (PKI)

Firewall

Security Zones

Firewall Topologies

Security Audit

Uninterruptible Power Supply (UPS)

IT Industry Career Opportunities

Technical Concepts and Training
Recommended Knowledge :
No prior experience using the Internet, developing Web pages or configuring networks is necessary. However, students should be familiar with an operating system such as Microsoft Windows XP before taking this course. The CIW Foundations courseware does not provide entry-level computer literacy. Rather, it builds upon computer literacy training and certifications such as Microsoft Office Specialist and IC3.
Recommended Course(s) :
Windows XP Core
Training Materials :
CIW Official Curriculum
Labs :
This course includes several labs to ensure you will gain the targeted skills and experience.
Credential :
To get good knowledge for networking fundamentals