Admission
The course is for project managers willing to use Primavera as their Project Management tool of choice, and for those who are willing to pursue a career in project management.
Primavera P6 Scheduling
| | | | | | | | |
| --- | --- | --- | --- | --- | --- | --- | --- |
| Exam # | Duration | Language | Level | Type | Classroom | Code | Fees |
| | | | | | | | |
| --- | --- | --- | --- | --- | --- | --- | --- |
| -- | 21 | English | Core | Course | Classroom | Cs423 | 950 LE |

Description :
The Project Management (PM) module integrates traditional project management with resource and cost management. It is ideal for single-project users, as well as organizations that need to simultaneously manage multiple projects and support multiuser access across job sites or the entire organization. The PM module also provides centralized resource management, which will be studied thoroughly in the advanced course.
Objectives :
Understanding The Project, project life-time cycle

Understanding Project Managing

Understanding work in a multiuser, role-based environment

Understanding and Creating The EPS, OBS and WBS

Create the Project and Activities Codes Dictionaries

Working in Network Logic Layout

Customizing Layout by sorting, Grouping and filtering.

Adjusting Time schedule

Creating Baseline(s)

Tracking The Project

Getting Repors,individual,grouping and batching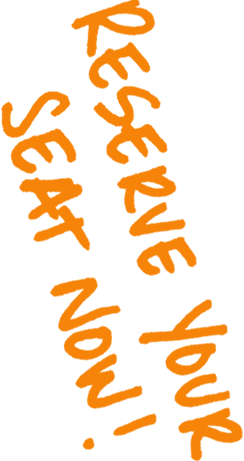 Topics :
Introduction
Concepts of Project Management

Objectives of Project Managing

Creating EPS and OBS hierarchy

What Is Project Methodology and Project Management

Understanding WBS

Relationships between Activities

Defining The Critical Path of the project
Interface
Navigating The Main Screen

Menus and Tool Bars

Activity Table and Gantt Chart

Customizing The Layout
Adding New Project
Defining currency and units

Creating WBS

Defining Calendars

Creating Activities ID and Codes

Inserting Activities.
Working in Project
Inserting Relationships

Scheduling The Project

Adding Constraints, suspended and resuming dates

Customizing activity Table

User- defined fields

Customizing the Gantt Chart

Customizing Time Scale

Filtering, Sorting and Grouping Activities

Using Global Change

Working in Network Logic
Tracking the Project schedule
Creating Project Baseline(s)

Updating The Project with actual dates and percentage of work

Comparing Baseline schedule to the current one

Analyzing the comparing results
Getting Reports
Tabular Reports

layouts Reports
Recommended Knowledge :
Ability to use any version of Microsoft Windows is required. Familiarity with other windows applications like Microsoft Office is recommended.
Recommended Course(s) :
Windows Vista Core
Training Materials :
Recommended Book, NOT included in course price
Labs :
This course includes several labs to ensure you will gain the targeted skills and experience.
Credential :
This course is an essential part of EnterCaps Mastering Primavera P6.
Category :
Project Management