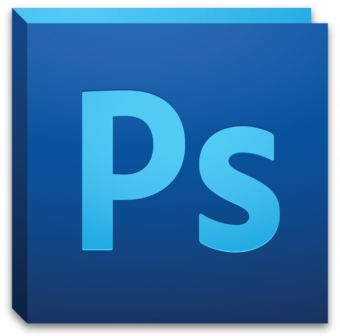 Admission
Individual working or aspire to work in the field of web design.
Photoshop CS5 for Web
| | | | | | | | |
| --- | --- | --- | --- | --- | --- | --- | --- |
| Exam # | Duration | Language | Level | Type | Classroom | Code | Fees |
| | | | | | | | |
| --- | --- | --- | --- | --- | --- | --- | --- |
| -- | 21 | Arabic/English | Elementary | Course | Classroom | Cs475 | 0 LE |

Description :
This Course discusses Adobe Photoshop CS5 Software, a program designed to process, edit and add special effects to images. It is regarded as the most famous software in the world working with images.
Objectives :
Work with Workspace and its Components.
Process and Editing Images.
Use Layers and Filters.
Create New Image from Group of Images.
Create and Painting Drawings
Add Art Effects to Images.
Insert Texts.
Prepare Printer.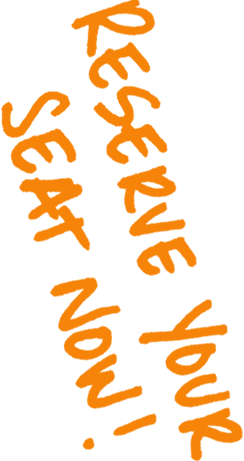 Topics :
Difference between Bitmap Images and Vector Shapes
Bitmap Images

Vector Shapes
Traditional Images and Digital Images
Selecting Workspace
Application bar

Working with Panels

Working with the TOOLS panel

TOOLS Panel Working Basics

Saving and Deleting Workspace

Saving Workspace
Working Basics
Open and Close Files

Open File

Close File

Moving Documents

File Formats

Save File
Viewing Images
Document Arrangement

Zoom In or Out

Moving Among Image Areas

Changing Screen Mode
Image Size and Resolution
Undo and Redo
Using the HISTORY panel

Undo and Redo Commands
Image Setting
Image Crop

Image Rotation
Color Models
Work Document Settings
Create a new document

Setting Document Margins
Move Images
Working with Layers
Convert the Background into a Layer

Layer Properties

Arrange Layers

Link and Unlink Layers

Merge and Flatten Layers

Align Layer Content

Opacity and Blending Modes

Create, Duplicate and Delete a Layer

Add a mode to a Layer
Using the Typing Tool
Formatting Texts
Formatting Characters

Formatting Paragraphs

Retype Text

Wrap Text
Select with the Marquee Tools
The Marquee Tools

Selection Commands

Select an Elliptical Area

Move the Selection Frame

Transform the Selection Frame

Move the Selection Content

Select a Rectangular Area
Custom Selection Frame
Add to Selection

Subtract from the Selection

Select only an area intersected by other selections

Refine Document Edges
Select with the Lasso Tools
The Polygonal Lasso Tool

The Lasso Tool

Select a Colored Area

The Magnetic Lasso Tool

The Magic Wand Tool

The Quick Selection Tool
Color Models
HSB Color Model

CMYK Color Mode

RGB Color Mode

LAB Color Model
Choosing Colors
Color Selection Panels
COLOR Panel

SWATCHES Panel

Color Swatches
Painting Commands
Fill Using Foreground Color or Background Color

Fill Using the Fill Command

Coloring Stroke

Free Painting Tools

The Pencil Tool

The Brush Tool
BRUSHES Panel
Drawing Preset Shapes
Pen Tool
Path Concept

Draw Straight Lines Path

Drawing Curves Path
Editing Paths
Convert between Smooth Points and Corner Points

Add or Delete Anchor Points

Adjusting Anchor Points
Saving Paths
Path Usage Skills
Typing a Text on a Path

Creating a Stroke for a Path

Filling Paths and Loading Paths as Selections

Saving Paths as Preset Shapes
Layer Mask
Add a Layer Mask

Working with Masks

Controlling Mask Effects
Skills of Working with Layer Masks
Link/ Unlink Masks to Layers

Using Selections with Masks
Vector Masks
Add a Vector Mask

Drawing Paths and Shapes over the Vector Mask

Delete a Vector Mask

Convert a Vector Mask to a Layer Mask

Add a Layer Mask to a Vector Mask
Filter Types
Basic Filters

Additional Filters
Working with Filters
Using Filter Gallery Command

Blend and Fade Filter Effects
Optimizing Images
GIF Settings

JPEG Settings
Creating Slices
Create a Slice from Guides

Create a Slice with the Slice Tool

Styles of Creating Slices with the Slice Too

Create Slices from Layers

Slice Types
Modifying Slices
Slice Select Tool

Divide Slices

Combine Slices
Slice Options
Slice Properties

Slice Content Types
Recommended Knowledge :
Mastery of computer skills and Windows (operating System) and good know-how of advertising and printing concepts.
Recommended Course(s) :
Windows 7 Core
Training Materials :
EnterCaps Official Courseware
Labs :
This course includes several labs to ensure you will gain the targeted skills and experience.
Credential :
This course is a prerequisite to complete EnterCaps Professional Diploma in Web Design