Admission
Java programmers who wish to increase their depth of knowledge in Java programming and explore the uses of the various advanced packages.
Java Programming Advanced
| | | | | | | | |
| --- | --- | --- | --- | --- | --- | --- | --- |
| Exam # | Duration | Language | Level | Type | Classroom | Code | Fees |
| | | | | | | | |
| --- | --- | --- | --- | --- | --- | --- | --- |
| -- | 21 | English | Advanced | Course | Classroom | Cs269 | 500 LE |

Description :
Most production programs will need to interface with technologies such as threading, applets and networking. This course explores advanced Java Standard Edition language features and packages. Multi-threaded applications will be covered in detail including concepts such as deadlocks and race conditions. Trainees will also learn how to utilize more advanced I/O capabilities with object serialization. Client/server applications will be written utilizing both the java.net and java.rmi packages. Reflection in Java and JAR files are covered. There is also an introduction to JavaBeans.
Objectives :
Use threads to improve performance of Java programs.

Store and retrieve a serialized Java object.

Define applets and the applet life cycle.

Use streams.

Create network applications in Java.

Learn to use Java multi-threading and exception handling features.

Use reflection classes to examine objects and classes at runtime.

Gain an in-depth understanding of database programming in Java using JDBC.

Use JavaBeans

Create client/server Java applications using sockets and Remote Method Invocation (RMI).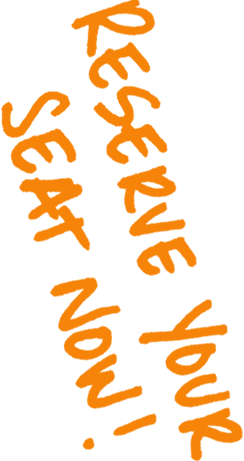 Topics :
Course Introduction
Course Objectives

Overview

Suggested References
Applets
Programming Applets

Applets and Web Browsers

Converting an Application into an Applet

Converting an Applet into an Application

Review Questions
Introduction to Threads
Thread Synchronization and Concurrency
Race Conditions

Synchronized Methods

Deadlocks

Synchronized Blocks

Thread Communication — wait()

Thread Communication — notify()

Java 5.0 Concurrency Improvements

Thread-Aware Collections

Executor

Callable

Review Questions
Introduction to JDBC
The JDBC Connectivity Model

Database Programming

Connecting to the Database

Creating a SQL Query

Getting the Results

Updating Database Data

Finishing Up

Review Questions
JDBC SQL Programming
Error Checking and the

SQLException Class

The SQLWarning Class

The Statement Interface

The ResultSet Interface

Updatable Result Sets

JDBC Types

Executing SQL Queries

ResultSetMetaData

Executing SQL Updates

Transaction Management

JDBC SQL Escape Syntax

Review Questions
Advanced JDBC
Using a PreparedStatement

Parameterized Statements

Stored Procedures

ResultSets from Stored Procedures

The execute() Method

Batch Updates

RowSets

DatabaseMetaData

Large Objects

The DriverManager Class

Types of JDBC Driver

Review Questions
Streams
What Is a Stream?

InputStream, OutputStream, Reader and Writer

Files

Stream Classes of java.io.*

Review Questions
Advanced I/O - Object Serialization
What is Serialization?

Serializable Objects

Writing an Object

Reading an Object

Handling Exceptions

Customizing Serialization

Controlling Serialization

Versioning

Graduating Task: Building a simple word processor

Review Questions
Networking with Sockets
Remote Method Invocation
Distributed Applications

Stubs

Steps to Create a Remote Object

An RMI Client

An RMI Server

RMI Classes and Interfaces

Class Distribution

RMI Utilities

Parameter Passing and Serialization

Review Questions
JAR Files
The Jar Utility

Manifest Files

Signed JARs

Review Questions
JavaBeans
The Basic Bean

Bean Properties

Bound Properties

Constrained Properties

Visual Beans

Packaging Beans

Review Questions
Recommended Knowledge :
Trainees should have a good knowledge of Java programming language fundamentals and basic knowledge of Standard Query Language (SQL) before taking this course.
Recommended Course(s) :
Java Programming Core
Training Materials :
EnterCaps Official Courseware
Labs :
This course includes several labs to ensure you will gain the targeted skills and experience.
Credential :
This Course is a credit towards Sun Certified Java Programmer (SCJP)