Admission
Designers who are familiar with AutoCAD, proficient in working with 2D objects, and who want to create 3D models of their designs.
AutoCAD 2010 3D Design
| | | | | | | | |
| --- | --- | --- | --- | --- | --- | --- | --- |
| Exam # | Duration | Language | Level | Type | Classroom | Code | Fees |
| | | | | | | | |
| --- | --- | --- | --- | --- | --- | --- | --- |
| -- | 24 | Arabic/English | | Course | Classroom | CS104 | 0 LE |

Description :
Using hands-on exercises representing real-world, industry-specific design scenarios, users explore the fundamental concepts and workflows for creating 3D models using AutoCAD® 2010. Users learn about 3D conceptualization using solid, surface, and mesh models, and the recommended practices for evolving those into composite models. The tools and concepts of free-form organic modeling are covered. This guide also teaches users how to present their designs while they are still being created, using visualization tools such as visual styles, model walk and fly-throughs, materials, and lighting. Users also learn how to output 3D models from AutoCAD 2010 to either paper or a distributable, electronic version.
Objectives :
Create a rough design using solid primitives, solid or surface models from cross-sectional geometry, or composite models from multiple solid models.
Complete a solid model design by adding the necessary features to detail, duplicate, and position 3D models.
Create free-form, organically shaped mesh models using sub-d mesh modeling tools, and convert them to solids or surfaces for additional modeling operations.
Convert 2D objects to 3D objects.
Document a 3D design by creating 2D drawings for production and visualization.
Communicate design ideas using visual styles, lights, model walk-through tools, and renderings.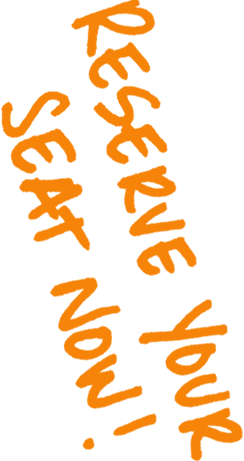 Topics :
Introduction to 3D Modeling
o Introduction to 3D Modeling
o Creating Solid Primitives
o Mesh Primitives
o Working in 3D
o Introduction to Free-Form Design
Modeling Workflow
o Creating Models from 2D Profiles
o Using Booleans on Solid Models
o Creating Composite Models
o Extracting Geometry from Solid Models
o Getting Information from 3D Objects
Editing Models
o Adding Detail to Your Solid Models
o Editing Solid Models
o Manipulating the Model
o Duplicating the Model
o Converting 2D Objects
o Basic Mesh Modeling
Sectioning a Model and Creating Drawings
o Section a Solid Model and Generating 2D Geometry
o Creating Drawings from 3D Models
Visualization
o Using Visual Styles
o Using Lights
o Using Materials
o Using the Sun
o Rendering
o Navigating the Model
o Leveraging Cameras and Views
Downstream Uses for Your Digital Prototype
o 3D Printing
Recommended Knowledge :
A working knowledge of the following: How to create and edit basic AutoCAD objects, and work with layouts in a recent version of AutoCAD; Microsoft Windows Vista or Microsoft Windows XP.
Recommended Course(s) :
Windows Vista Core
Windows XP Core
Training Materials :
Autodesk Official Training Courseware (AOTC).
Labs :
This course includes several labs to ensure you will gain the targeted skills and experience.
Credential :
AutoCAD 2010 3D Design Attendance Certificate.